Sasin Graduate Institute of Business Administration of Chulalongkorn University

Since 1982, Sasin has offered world-class management education that strengthens people, communities, and the entire ASEAN region. As part of Chulalongkorn University, Thailand's oldest and most prestigious academic institution, Sasin is located in a peaceful, park-like setting in the heart of Bangkok. Sasin was the first Asian school to cultivate fruitful partnerships with top business schools in the United States—including Northwestern University's Kellogg School of Management and the University of Pennsylvania's Wharton School. Together, Sasin and its friends have created a unique and influential model whose impact has proven to be lasting and significant. In 2010, Sasin became Thailand's first business school to earn international accreditation from the Association to Advance the Collegiate Schools of Business (AACSB), the longest serving global accreditation body for business schools. In the same year, the European Foundation for Management Development (EFMD), one of the world's leading business education accreditation bodies, granted its prestigious EQUIS (European Quality Improvement System) accreditation to Sasin.
Market for Alternative Investment (mai)
The Market for Alternative Investment (mai) is a business unit of the Stock Exchange of Thailand (SET). The mai's vision is to provide new opportunities for firms' long-term quality growth. The mai strives to be the right and efficient exchange for the creation of value for high-potential, innovative venture companies in Thailand and ASEAN. Its key mission is to create fundraising opportunities for high-potential businesses, including SMEs and start-ups, and, thus, to provide a wider range of investment alternatives for investors. Over the past five years, the mai has grown significantly in terms of market capitalization (which increased threefold) and the number of new listed companies (which more than doubled), mostly in the service and industrial sectors, in line with the Thai economy's growth.
MAIN SPONSORS
The Stock Exchange of Thailand (SET)
The Stock Exchange of Thailand (SET) is among the most liquid exchanges in Asia, providing a full range of investment products, including equities, bonds, derivatives, and world-class trading and post-trade infrastructure/technology services in accordance with international practice (EMEA, PFMI). With diverse business sectors listed on the exchange, the investor number has more than doubled over the past five years. Moreover the number of IPOs recorded was the highest among ASEAN exchanges over the past three years. As a result, the market capitalization of the Thai market reached its highest mark in a 40-year period. Going forward, the SET's vision, "To Make the Capital Market Work for Everyone," is aligned with its aim of supporting strong economic growth and competitiveness. Globally and regionally, the SET has also actively coordinated with other exchanges to boost investment opportunities and capital market growth potential. Moreover, the SET strongly emphasizes sustainable growth by promoting listed company business models that show concern for environmental, social, and governance (ESG) practices. The SET also aims to create opportunities for SMEs and start-ups to enhance Thailand's productivity and employment growth.


http://www.scg.co.th/en/01corporate_profile/
Siam Cement Group (SCG)
The Siam Cement Group (SCG) was established in 1913 following a royal decree by His Majesty King Rama VI to produce cement, the main building material for infrastructure projects, which contributed tremendously to the country's progress during that period. Since its founding, SCG has grown continually and diversified into three core businesses, namely SCG Cement-Building Materials, SCG Packaging, and SCG Chemicals. Over the past 100 years, SCG has been relentless in organizational and employee development. This has helped the group drive innovation in products, services, processes, and business models to create higher value and address the needs of all parties concerned. Moreover, it is committed to contributing to the sustainable progress of the communities in which it operates and pledges to become ASEAN's business leader as well as a role model in corporate governance and sustainable development.

Houston Technology Center Asia
Named among Forbes' "Twelve Business Incubators Changing the World" and "Ten Technology Incubators Changing the World," the Houston Technology Center provides education, support, and exposure regarding capital that entrepreneurs need to accelerate product commercialization. Through a cooperative relationship with HTC-US, HTC-Asia helps established Asian-based corporations identify emerging technology start-ups very early on for joint R&D, licensing, acquisition, and international business expansion. HTC-Asia was launched in 2014 in Thailand, Singapore, and India, bringing the ecosystem model of HTC-US to Asia.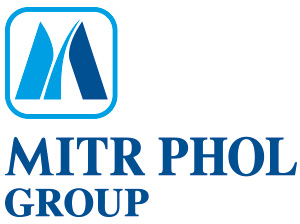 https://www.mitrphol.com/index.php

Mitr Phol Group
Mitr Phol Group was initially established in 1956 in Ratchaburi province, Thailand. The company applies innovation and technology to the development of its business from a focus on sugar to one on renewable energy, wood substitute materials, and bio-based products. The group has expanded its business into the People's Republic of China, Lao People's Democratic Republic, and Australia. Since its establishment, Mitr Phol Group has operated its business under the philosophy that its operations must be socially responsible. The company must be a role model organization, adhering to ethics, good governance, a sense of responsibility towards sustainable social development, and environmental preservation in its business operations. Today, Mitr Phol Group is recognized as the world's fifth largest and Thailand's largest sugar producer, Asia's largest biomass power producer, Asia's largest bioethanol producer, and Thailand's leading manufacturer of premium wood-substitute materials.
| | |
| --- | --- |
| | |
OTHER SPONSORS
Kiatnakin Phatra Financial Group
Kiatnakin Phatra Financial Group comprises a commercial bank that Kiatnakin Bank Plc. (with over 40 years of experience) operates and a capital market business that Phatra Capital Plc. and Phatra Securities Plc. (leading companies in the securities brokerage business in Thailand) operate. Kiatnakin Phatra Financial Group, which has total assets worth THB 234,976 million (as of September 30, 2016), offers clients a full range of services in the banking business and the capital market business. The group focuses on a wide range of services that cover all the needs of its customers (individuals, businesses, and corporate clients—domestic and foreign ), promoting development and maximizing the benefits for Thailand's economy while operating under good governance. The Group by Kiatnakin Bank PLC is listed in the Stock Exchange of Thailand (SET) as "KKP."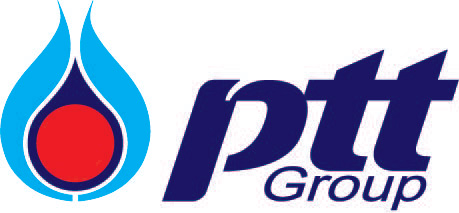 http://www.pttplc.com/en/Pages/Home.aspx
PTT Public Company Limited (PTT)
PTT Public Company Limited or PTT was established in 1978. Petroleum constitutes its core business, and it engages in related businesses to ensure energy security and sustainability in the country where the economy, social factors, and the environment are concerned. The PTT Group has been striving towards becoming a Thai Premier Multinational Energy Company and operating fully integrated petroleum, petrochemical, and related businesses. A leading national oil company, it ensures that all its stakeholders experience fair treatment, transparent conduct, and good governance.
PTT Group businesses include investments in integrated petroleum and petrochemical businesses, from the upstream sector to the downstream sector, focusing on value addition and energy innovation. Natural gas transportation, oil marketing, international trading, and non-oil businesses operate through direct PTT investment, whereas petroleum exploration and production and petrochemical and petroleum refining businesses operate through PTT's subsidiaries. Furthermore, PTT is investing in new businesses such as those involving coal and power.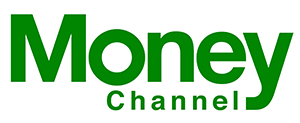 http://www.moneychannel.co.th/
Money Channel
The first economic and investment television channel in Thailand, Money Channel broadcasts through True Visions channel, satellite TV, nationwide cable, and its website. Moreover, Money Channel plays a key role in providing viewers with information about the economic environment and investment, and facilitating understanding of personal finance to support investors, entrepreneurs, securities professionals, and the general public in prudent financial decision-making.