ABOUT THE COMPETITION
The SCG Bangkok Business Challenge @ Sasin is the biggest startup competition for undergraduate and postgraduate students. Teams will not only be competing for the most prestigious prize of all, H.M. The King of Thailand's Award that was originally kindly bestowed by His Majesty the late King Bhumibol Adulyadej (King Rama IX) and subsequently by King Maha Vajiralongkorn (King Rama X), but also have the opportunity to acquire over US$60,000 in cash awards. The judging committee, comprising leading investors, entrepreneurs, and business professionals, will be seeking the most investor-ready start-up ventures based on submitted written business plans, live pitches, and venture exhibits.
The Bangkok Business Challenge was founded in 2002 by Sasin School of Management as the first such regional competition in Southeast Asia. In 2007, the competition was renamed "The mai Bangkok Business Challenge @Sasin" as the competition welcomed the Stock Exchange of Thailand's Market for Alternative Investment (mai) as Co-Host and Title Sponsor. Since 2008, the competition opened opportunities for participation by teams from all nations across the globe. In 2013, the University of Texas at Austin, home of the original post-graduate intercollegiate business plan competition, Moot Corp (later renamed Venture Labs Investment Competition), requested our competition to become a partner by offering our winner an automatic berth to compete at the Global Venture Labs Investment Competition (also known as Global Moot Corp), which was, at the time, widely recognized as the de facto World Championships.
Realizing very well that every business, regardless of industry and venture type, undoubtedly affects the future of our planet and the generations to follow in some way, the competition seeks to bring sustainability concerns to the mainstream. Since 2011, all business plans submitted are evaluated in terms of not only their economic soundness but also their ability to address relevant social and environmental concerns. In 2015, the competition introduced H.R.H. Princess Maha Chakri Sirindhorn's Sustainability Award to further highlight our conviction that social and environmental responsibility must be practiced by all businesses, whether they are social, not-for-profit, or commercial ventures.
In 2017, we introduced the Thailand Track to support domestic teams in an effort to cultivate the deep-tech start-up ecosystem in Thailand. Developed in conjunction with the Stock Exchange of Thailand (SET), the competition's Title Sponsor and Co-Host from 2007 to 2017, the Thailand Track includes an incubation program that fully utilizes Sasin Alumni mentors to capacity build not only postgraduate startup teams from institutions across Thailand but also their institutions' resident faculty advisors.
In 2018, the competition was renamed "SCG Bangkok Business Challenge @ Sasin", with the Siam Cement Group (SCG) assuming the role of new Title Sponsor and Co-Host. SCG is a leading business conglomerate in the ASEAN region with the commitment of conducting business in line with good corporate governance and sustainable development principles since its establishment in 1913 following a royal decree of His Majesty King Rama VI. Its longstanding tradition of learning, adjustment and development in all areas has enabled SCG to survive waves of crises and challenges, and earn widespread recognition as a role model for other businesses, both locally and internationally.
OBJECTIVES
To encourage scalable new venture creation by instilling entrepreneurial spirit into graduates minds and planting the seeds of entrepreneurship and innovation within institutions of higher learning.
To create commercial value for R&D efforts, especially those originating from university research centers.
To provide an international platform in which representatives from all programs across the globe compete, learn from each other and foster stronger network.
To provide a business matching platform for start-ups, potential partners and investors.
To bring sustainability concerns to mainstream commercial venture.
HOSTS & SPONSORS
CONTACT US
BANGKOK BUSINESS CHALLENGE @ SASIN OFFICE
Sasin School of Management
Sasa Patasala Building, Soi Chula 12,
Phyathai Road, Bangkok 10330, Thailand
+66 (0) 2218 4001 – 9 Ext. 181, 207
+ 66 (0) 2611 8955
bbc@sasin.edu
bbc.sasin.edu
Sasin School of Management
Sasa Patasala Building, Chulalongkorn Soi 12, Phyathai Road, Pathumwan, Bangkok, Thailand
Sasin School of Management
Sasin School of Management of Chulalongkorn University, founded in 1982, was developed in collaboration between Chulalongkorn University (Thailand's oldest and most prestigious university), the Kellogg School of Management, and The Wharton School.
Sasin achieved AACSB accreditation in 2010, becoming the first business school in Thailand to receive international accreditation. EQUIS (EFMD) accreditation followed later in 2010; making Sasin School of Management, again, the first business school in Thailand to attain this accreditation. Sasin remains the only graduate school of business in Thailand to earn both accreditations.
Currently, Sasin focuses its programs around transformative action learning. This involves students working in groups to meet real-world challenges, implement solutions, and reflect on results. This encourages students to challenge and change their assumptions and beliefs, and transform their thinking and their business outlook. Sasin's programs are built around the twin pillars of sustainability and entrepreneurship. Sasin was an early advocate of sustainability, by incorporating sustainability management into its core curriculum. Furthermore, the school continues to promote the practical implementation of sustainability throughout Thailand and across the region.
In 2002, Sasin launched Bangkok Business Challenge (BBC), a startup competition aimed initially at postgraduate entrepreneurs in this region. By 2008, this competition was global: Thailand's only global postgraduate startup competition and Asia's longest-running global postgraduate startup competition.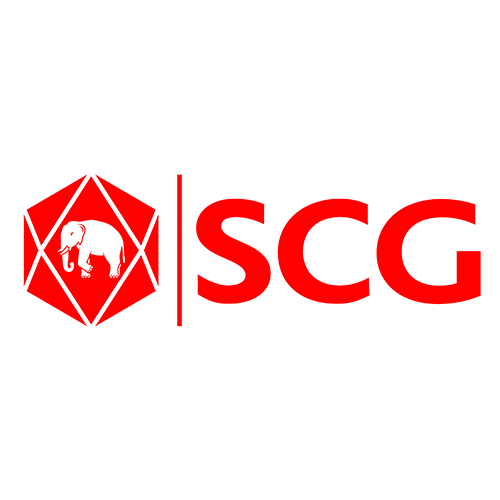 SCG
SCG was established in 1913 following a royal decree by His Majesty King Rama VI to produce cement, the main building material for infrastructure projects, which contributed tremendously to the country's progress during this period. Since its founding, SCG has grown continually and diversified into three core businesses, namely SCG Cement-Building Materials, SCG Packaging, and SCG Chemicals. Over the past 100 years, SCG has been relentless in organizational and employee development. This has helped the group drive innovation in products, services, processes, and business models to create higher value and address the needs of all parties concerned. Moreover, it is committed to contributing to the sustainable progress of the communities in which it operates and pledges to become ASEAN's business leader as well as a role model in corporate governance and sustainable development.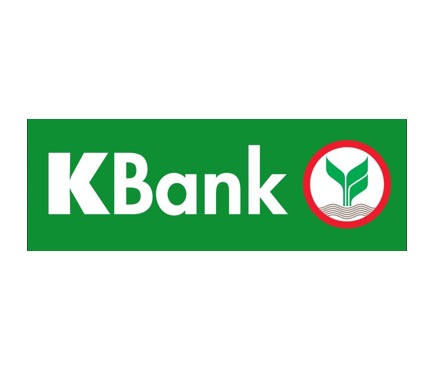 Kasikornbank Public Company Limited
​The KASIKORNBANK Public Company Limited was established on June 8, 1945, with registered capital of Baht 5 Million and only 21 employees. Its first office is now the Thanon Sua Pa Main Branch. The Bank showed healthy performance after only six months in operation. As of December 31, 1945, or at the end of its first accounting period, the Bank recorded total deposits of Baht 12 Million, assets of Baht 15 Million. Throughout the past 70 years, the Bank has always strived to develop our organization and offer financial product initiatives plus excellent service delivery to match our slogan, "Towards Service Excellence", as shown in the brief profile below:

Victor
VICTOR is Thailand's leading water dispenser, electric fan, and air cooler brand. Established in 1995, VICTOR provides quality products for commercial and residential use. Manufactured in Thailand, our accredited products meet and exceed Thai Industrial Standards and have been awarded the Thailand Trust Mark, a symbol of excellence and trusted quality for Thai products made in Thailand. With our relentless drive for improvement, in 2017, VICTOR produced Thailand's first water dispenser that was awarded Label No 5 for energy efficiency by the Electricity Generating Authority of Thailand (EGAT). VICTOR electric fan products have received Label No 5 for energy efficiency as well. VICTOR's safe and reliable products can be found across Thailand in over 300 traditional retail stores as well as in leading modern trade stores such as Makro and Global House. We strive to provide quality products for your quality life.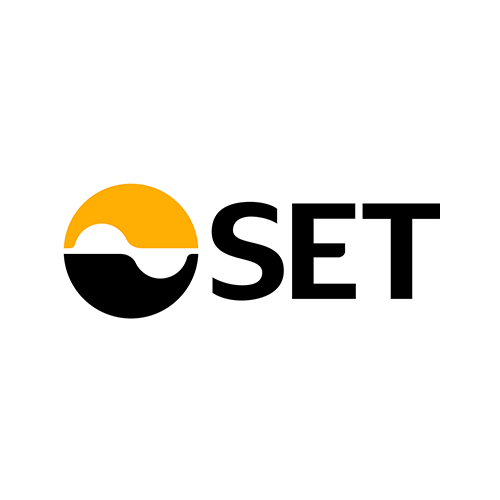 The Stock Exchange of Thailand (SET)
The Stock Exchange of Thailand (SET) is among the most liquid exchanges in Asia, providing a full range of investment products including equities, derivatives, as well as world-class trading and post-trade infrastructure/technology services in accordance with international practice (EMEA, PFMI). With diverse business sectors listed on the exchange, the investor number has more than doubled over the past five years. Meanwhile the amount of IPO offering also recorded the highest among ASEAN exchanges over the past five years, leading to Thailand's highest market capitalization in the past 40 years. Going forward, SET's vision "To Make the Capital Market Work for Everyone" is aligned with the aim to support strong economic growth and competitiveness. Globally and regionally, SET has also actively coordinated with other exchanges to boost investment opportunities and capital market growth potential. Moreover, SET puts strong emphasis on sustainable growth by promoting business models of listed companies that care for environmental and incorporate environmental social governance (ESG) practices. SET also aims to create opportunities for SMEs and start-ups to enhance Thailand's productivity and employment growth.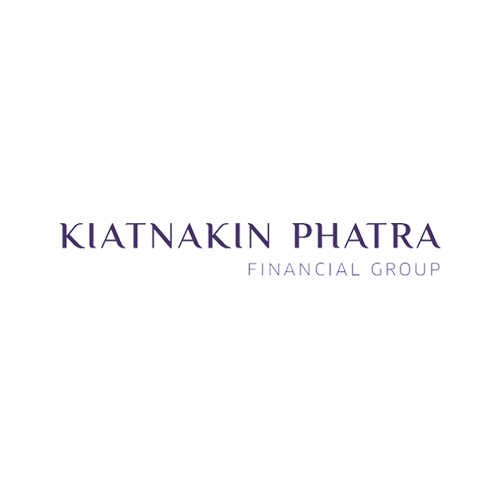 Kiatnakin Phatra Financial Group
Kiatnakin Phatra Financial Group  comprises of a commercial bank that Kiatnakin Bank Plc operates, and a capital market business that Phatra Capital Plc. and Phatra Securities Plc. operate. With over 40 years of experience and as the leading company in the security brokerage business in Thailand, Kiatnakin Bank Plc. and Phatra Securities Plc. are well equipped to deliver financial services. Kiatnakin Phatra Financial Group, which as of September 30 2016 had total assets worth THB 234,976 million, offers clients a full range of services in the banking business and the capital market business. The group focuses on a wide range of services that cover all the needs of its customers who areindividuals, businesses, and corporate clients in both domestic and foreign markets. Additionatelly the group promotes development and maximizes benefits for Thailand's economy while operating under good governance practices. The Group by Kiatnakin Bank PLC is listed in the Stock Exchange of Thailand (SET) as "KKP".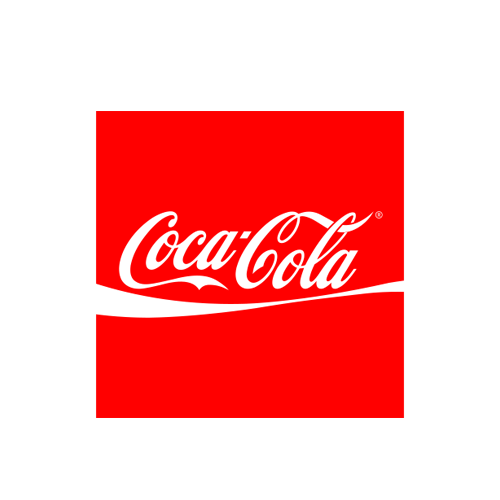 Coca Cola (Thailand) Co., Ltd.
http://www.coca-cola.co.th