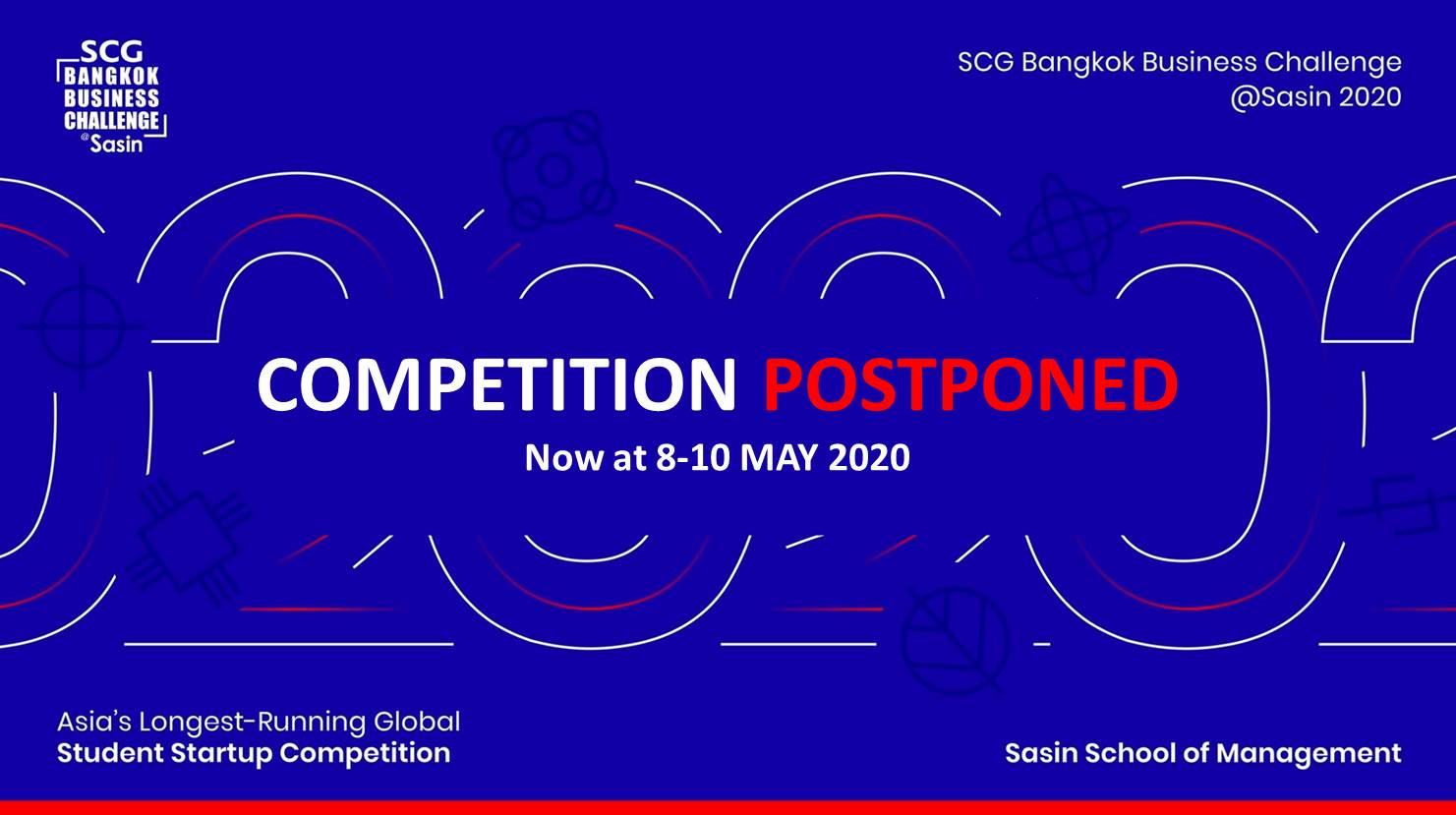 Postponement until May 2020
by
Feb 2, 2020
Postponement until May 2020:
With ever rising concerns of the 2019 Novel Coronavirus (2019-nCoV), we regret to announce that SCG Bangkok Business Challenge @ Sasin 2020 will be moved to 8-10 May 2020.
Though the fatality rates may be low, the public perception of the outbreak is one of unease, especially regarding an international event such as ours.
Thank you for your understanding, and we wish you the very best in this trying time.