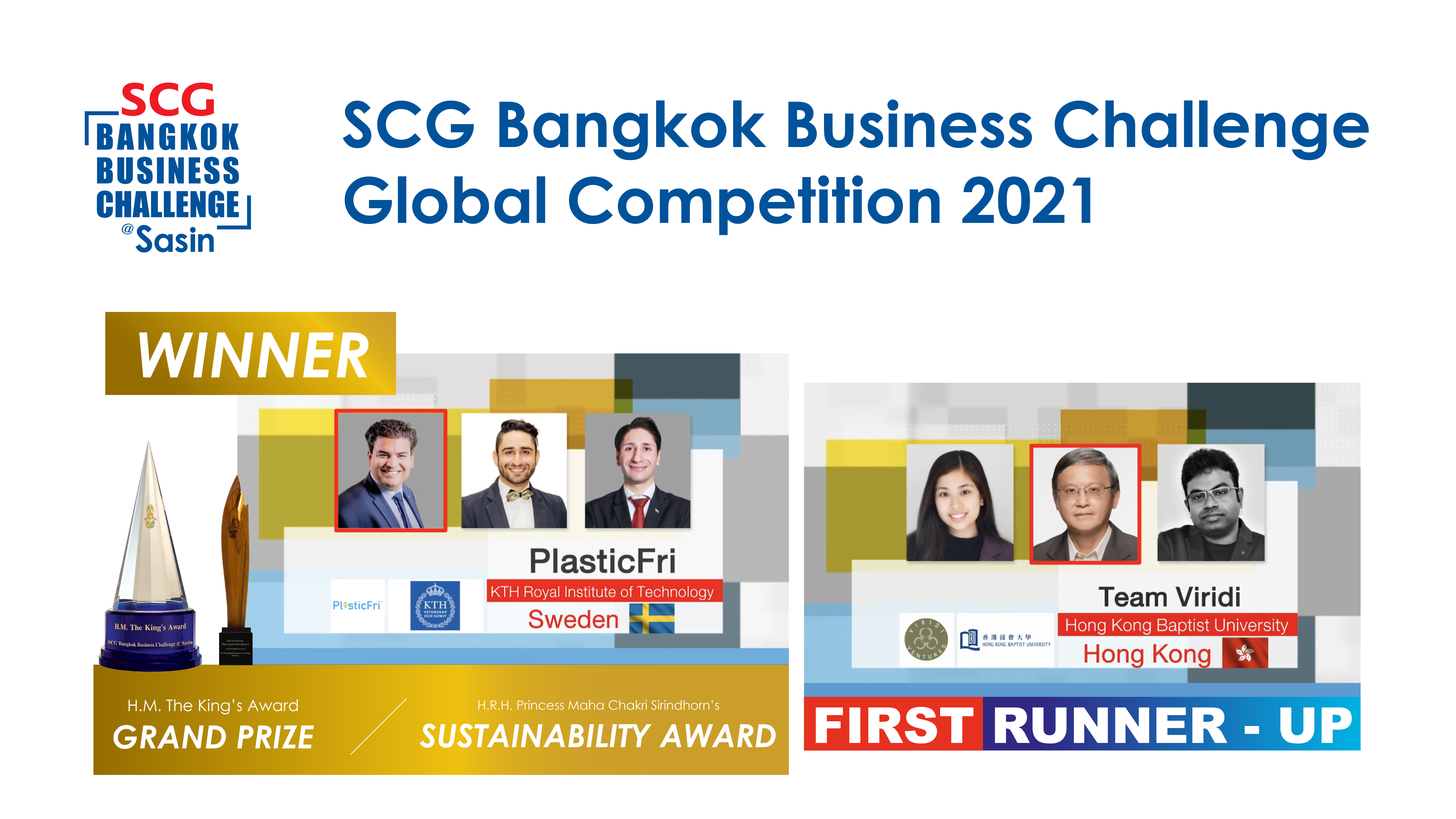 SCG Bangkok Business Challenge Global Competition 2021 Winners
by
Mar 10, 2021
The Global Competition concluded on Tuesday March 9th with historic results. After three months from the First Round being open to applications,
the winners have been selected from an initial pool of 242 teams from 64 institutions of 26 countries and 6 continents – truly a remarkable journey.
Congratulations to PlasticFri from KTH Royal Institute of Technology, the winner of H.M. The King's Award, taking with them a cash prize of US$ 20,000. Their product is an innovative of bio-based materials with the aim of replacing disposable plastics.
PlasticFri is also the winner of H.R.H. Princess Maha Chakri Sirindhorn's Sustainability Award, taking with them the Royal Trophy alongside US$ 8,000. This is the first time since the introduction of the Sustainability Award Trophy in 2015 where a team has won both prizes; a spectacular feat! They are also the winner of KASIKORNBANK Global 60-second Pitch, sweeping home an additional US $1,500 in cash prizes.
Finally, we would like to congratulate Team Viridi from Hong Kong Baptist University, Hong Kong, the First Runner-up of our Global Competition. Their machine decontaminates and decomposes medical waste and allows for decentralization of the process.

While the Global Competition is now over, concluding the 2021 event for the SCG Bangkok Business Challenge, there is always next year!