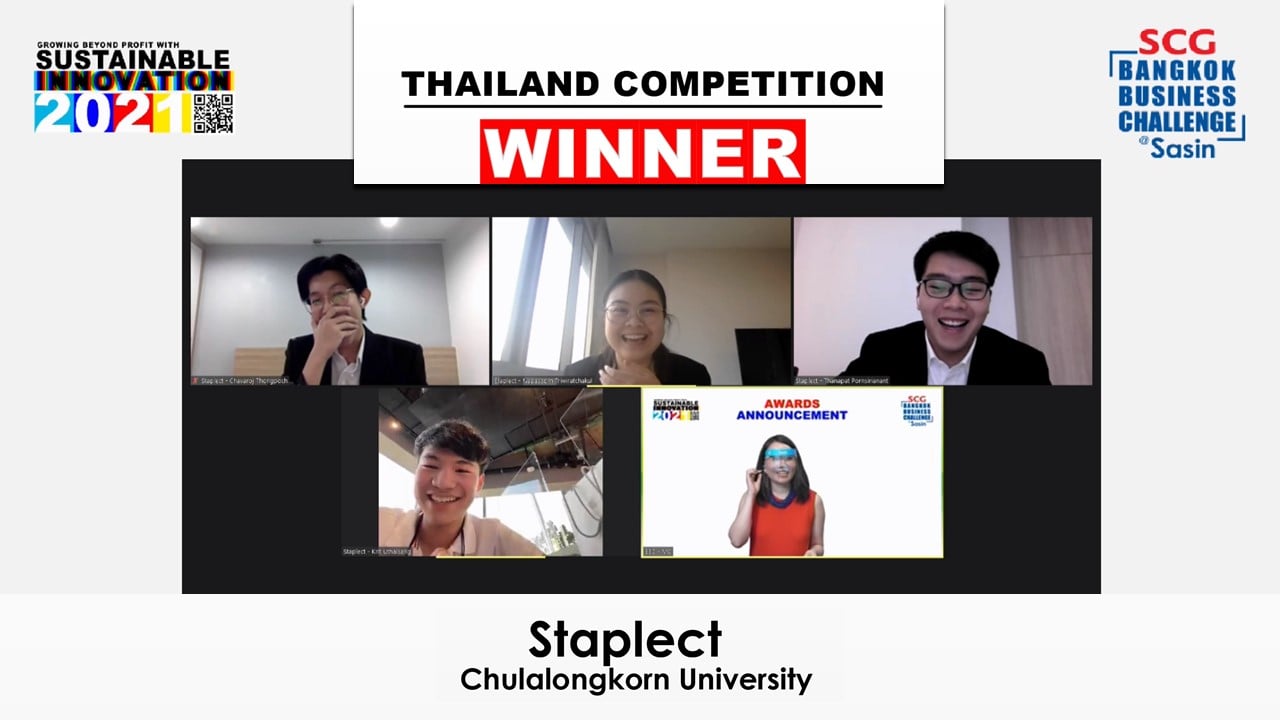 Winners of SCG Bangkok Business Challenge Thailand Competition 2021
by
Feb 22, 2021
Our first-ever standalone Thailand Competition concluded last Saturday 20 February, 2021. After months of preparation and practice, the 12 Semi-finalists who passed our First Round from a total of 58 entrants competed against one another to win the spot in the Global Competition.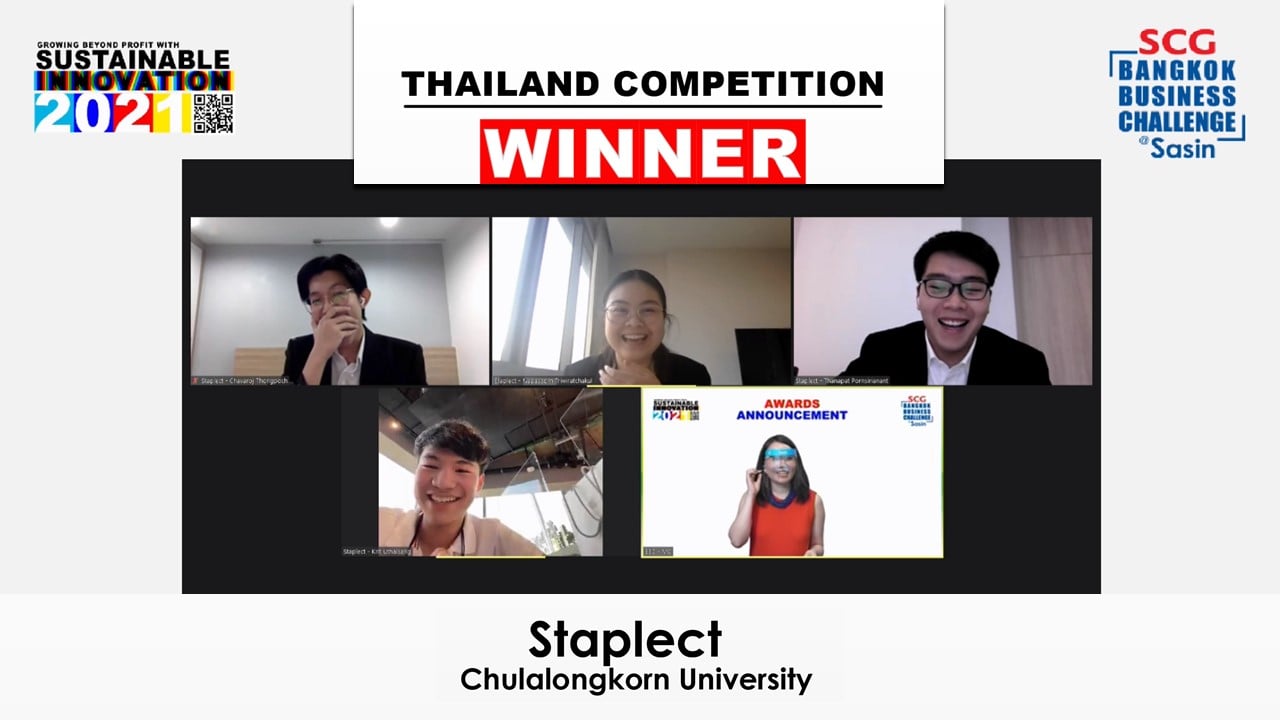 Congratulations to Staplect from Chulalongkorn University, the winner of our Thailand Competition, taking with them a cash prize of US$ 3,000. They offer a cheaper and greener alternative protein powder made from silkworm pupae.
Congratulations to Rambler from School of Global Studies, Thammasat
University, our Thailand Competition's First Runner-up. Their venture is centered around providing healthy organic smoothies from automatic vending machines.

Finally, we would like to congratulate Kidney in a Box from Mahidol University, the winner of our Thailand Competition 60-second Pitch. Their machine preserves kidneys during transport for a better and more successful transplant.

While the Thailand Competition is now over, don't forget to follow up on the Global Competition on 3-9 March with the livestream happening here on hopin.to!