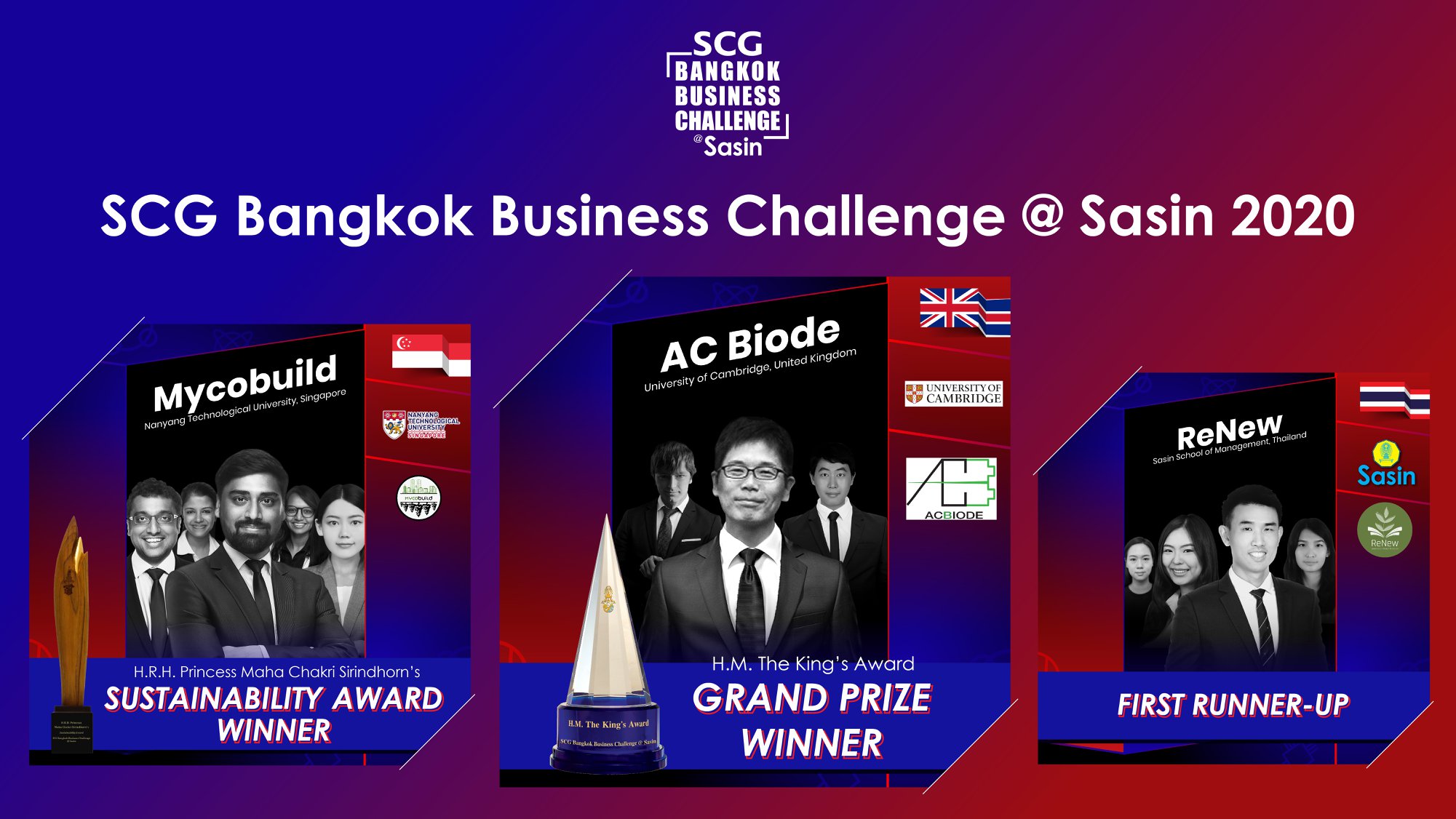 The Winner of SCG Bangkok Business Challenge @ Sasin 2020
by
May 18, 2020
After months of preparation and competition, from a total of 208 entrants, the final winners of the SCG Bangkok Business Challenge @ Sasin 2020 has finally been decided.
Congratulations to Mycobuild from Nanyang Technological University (Singapore), winner of the Sustainability Award Round. The winner of the First Runner-up Award goes to ReNew from Sasin School of Management (Thailand). Finally, the Grand Prize Winner of our 2020 competition is AC Biode from the University of Cambridge (United Kingdom).
Though only three names are mentioned here, we can truly say that choosing such a small number from a pool of promising ventures has not been easy – these teams have all made our very first online competition an astounding success, and can now proudly proclaim their title as an alumni of our competition.